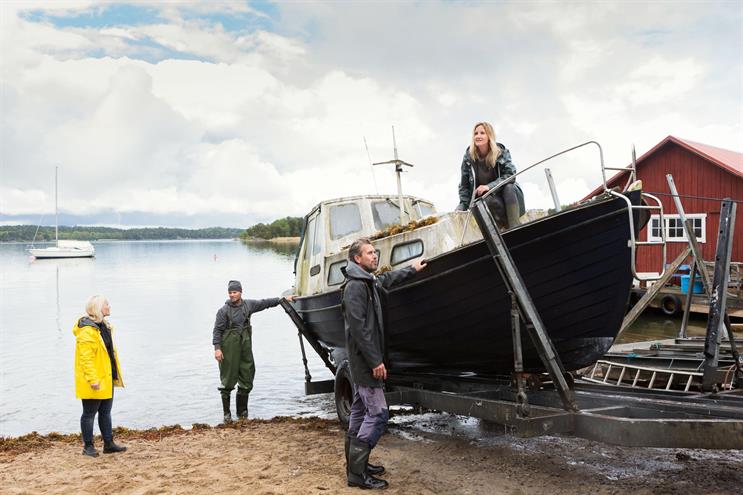 Created by Grey London, the films will premiere at 11pm on Thursday evening on the channel, before being made available online. Further episodes would launch later in the year, Volvo said.
The four-minute films will be promoted through a series of 24 idents, which continue Volvo's existing sponsorship of Sky Atlantic. The partnership was brokered by Sky Media and Mindshare.
Each film tells the story of a different "defiant pioneer":
Oliver Armitage, an engineer who works with amputees to develop smart prostheses that transform their lives

Maria Rindstam and Josefin Arrhénborg, Swedish entrepreneurs who salvage boat wrecks from the Stockholm archipelago to reduce the impact on the local nature

Erik Johansson, a surreal photographer who "captures ideas instead of moments"
Georgina Williams, head of marketing at Volvo Car UK, said: "Everything we do at Volvo centres on people – we want to make life less complicated, safer and more enjoyable.
"In Human Made Stories, we wanted to profile people who share that ethos. Oliver, Maria, Josefin and Erik are all determined in their mission to push boundaries and make the world a better place. They are each relentless in their pursuit of craft and innovation to drive the world forward – a trait shared by Volvo."
Volvo said the work was both its first venture into long-form ad-funded programming, and a first for Sky Atlantic. A spokesman said: "The previous, highly successful sponsorship campaign needed evolving and this felt like a very natural development of the existing partnership.
"With Sky Atlantic being the home of storytelling, we recognised there was an opportunity for Volvo to give remarkable individuals, who are pioneers in their field of work, an opportunity to tell their story. People, who at the end of the day are the kind of individuals Volvo design their cars for."

Grey London previously held Volvo's global ad account, but this was split out in June 2015, with Grey London retaining the UK, but global campaigns being handled by Forsman & Bodenfors.
Since then, the Gothenburg agency has created work including "Prologue", featuring Zlatan Ibrahimovic, and "Look who's driving", in which a child drives a full-sized FMX truck around an obstacle course by remote control.
Prologue
Look who's driving