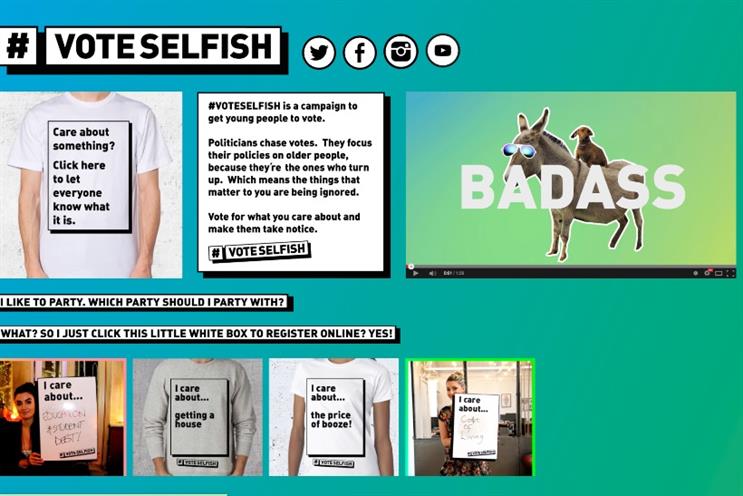 The essence of the campaign is to get young people thinking about what might happen if they do not vote. The activity runs on a campaign website and via Twitter, Facebook and Instagram.
The site carries examples of some of the issues that young people are concerned with, including the cost of travel, the price of booze, being spied on, equal pay for women, bikes on the road and the cost of living.
The key message is, "Politicians chase votes. They focus their policies on older people, because they're the ones who turn up. Which means the things that matter to you are being ignored.
"Vote for what you care about and make them take notice. #VoteSelfish."
The campaign is the brainchild of agency Fabula, which is trying to get under-25s to polling stations this May.
Brand: #VoteSelfish
Agency: Fabula
Creative: Scott Taylor