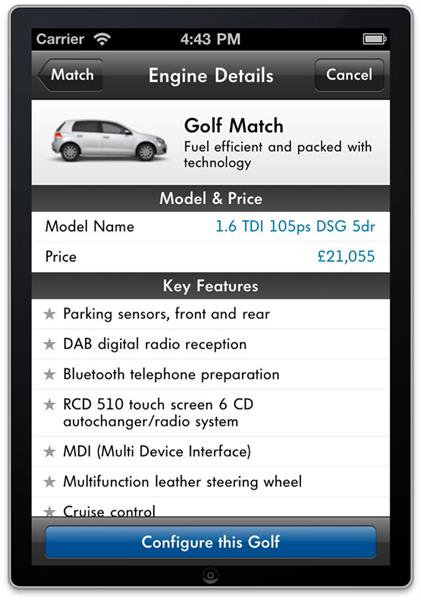 DDB UK has launched its first product from its new innovation arm Tribal Spark.
The car configurator iPhone app for Volkswagen allows the user to design their dream car from a selection of over 90 million combinations of VW models, options and accessories.
Chris Jenkins, head of user experience and Development at Tribal Spark, said: 'Buying a car isn't like shopping on Amazon: you have to go and see it. The app is revolutionary not because of the technology, but because of the breadth and level of detail within it. Outside of website configurators this is the most comprehensive way for customers to design their next car purchase."