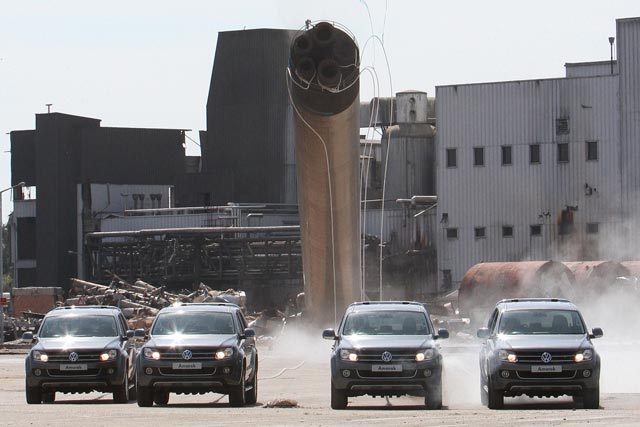 As part of the campaign, created by Iris, four Amarok vehicles were used to pull down a 67-metre steel chimney, weighing 140 tonnes, yesterday.
Footage from the stunt, which was devised to demonstrate the vehicle's "intelligent use of power", will be used in forthcoming marketing activity.
The experiential activity will be followed by press, outdoor and online ads which roll out on Monday, featuring the strapline: "Knowledge is power".
The ads aim to drive consumers to the Amarok website, where they can learn more about the vehicle.
Volkswagen will also be seeding an online film of the demolition, which it hopes will be spread via social media.
Yesterday, Volkswagen launched its popular Darth Vader-themed Super Bowl ad, created by Deutsch, in the UK to promote its 2012 Passat.