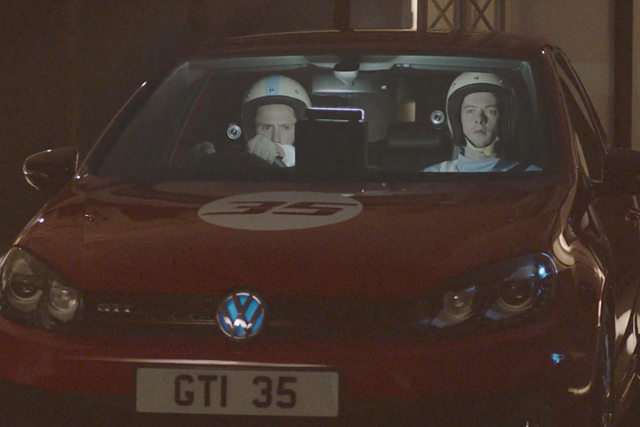 The online and experiential activity, created by DDB UK, will centre on a series of viral videos to be hosted on VW UK's Facebook page.
In the films, the Golf GTI acts as a 'time machine', seen throughout the past 35 years at events such as the Queen's Silver Jubilee in 1977 and the solar eclipse in 1999. The activity, which breaks this week, will roll out over the next four weeks, each clip focusing on a different occasion since the GTI's 1976 launch.
VW launched the campaign last month with a live event staged at the Truman Brewery in East London. At the blogger event, hosted by racing driver and motoring journalist Amanda Stretton, spectators saw two engineers enter the GTI 'time machine' and travel back to VW's German headquarters in Wolfsburg in 1976.
Nigel Brotherton, national communications manager at VW, said the aim was to capitalise on the long-term awareness of the model. 'GTI, and Golf in general, is different to competitors (that have launched newly titled models), in that it has evolved,' he said. 'This makes it so easy to trace the heritage.'
According to Brotherton, the lack of above-the-line promotion is an experiment. The brand is keen to see what value the strategy will provide compared with traditional media.
'This is a leap into the unknown for us,' he admitted. 'What is the targeting like? How many visitors will be from the UK? The original brief was to "Make GTI famous", and we've taken a calculated risk to see whether we can get that engagement and dwell time.'
VW's last two ad campaigns have promoted its Golf Cabriolet model and its BlueMotion energy-efficiency programme. The former sought to evoke childhood memories of open-top toy cars, with the soundtrack Days by The Kinks.
<