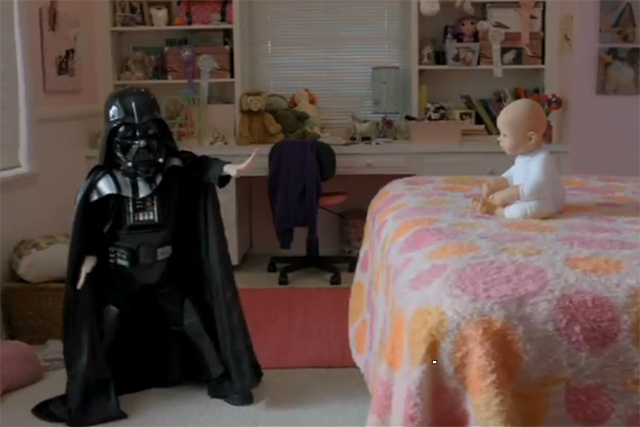 The ad, created by Deutsch, which has become a YouTube sensation with 37 million hits, features a pint-sized Darth Vader trying to use the force to move various objects.
Having featured in a trial spot in Hyde Park last Friday on screens erected for spectators watching the Royal Wedding, the spot will air on TV screens today and run for six weeks. The ad has not been modified for a UK audience.
Volkswagen's UK communications manager, Danny Hill, said: "It's a charming ad with great music and has the universal appeal of Star Wars. It captures the imagination and ties in well with our message about the Passat's clever technology. It was such a success in the States that it seemed a shame not to share it with a wider UK audience."

Volkswagen's Facebook page features an interview with the young boy in the ad and outtake clips from the 'making of' the advertisement.