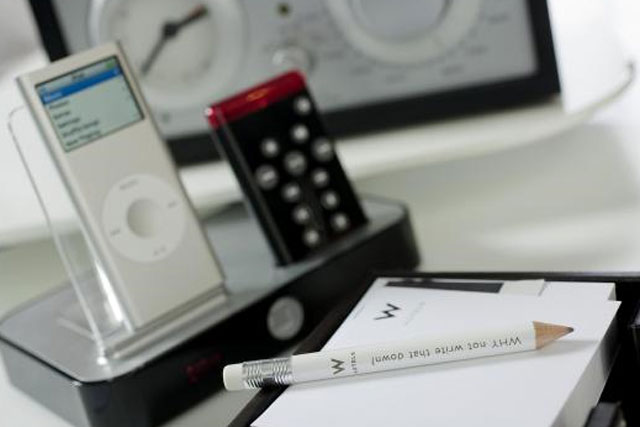 W Hotels are lifestyle hotels catering for "discerning 20- to 30-year-olds".
Its first UK hotel was opened in Leicester Square less than 12 months ago.
The app, which launches this week at the Ibiza Music Summit (IMS) and is free to download, allows consumers to book rooms with the global hotel brand, receive local information about their destination including weather reports and maps, and access an exclusive music platform.
In addition, W Hotels has partnered with Coca-Cola to set up the music platform through its Burn energy drink, which invites DJs to record their material at a music studio.
The two brands are inviting hopeful DJs to record their material using a specialised web-tool, with successful acts getting signed up to tour W Hotels around the globe and perform to consumers.
W Hotels and Burn are running their DJ programme through MIX.dj, the mobile and web community for DJs.
Consumers who download the W Hotels app will be able to exclusively access the DJ mixes, through it the apps livestreaming music platform.
Eva Ziegler, global brand leader, W Hotels Worldwide and Le Meridien, said: "The global iPhone application is a vital, new communication channel for W Hotels that allows us to further connect with our target audience, while bringing to life the passions of the W brand.
"Our savvy guests now have on the go information for all W Hotels, including access to W's signature Whatever/Whenever service, as well as exclusive music content curated by our Global Music Director, Michaelangelo L'Aqua, from DJs all over the world.
"The W iPhone app is another way for W loyalists to stay connected 24/7."