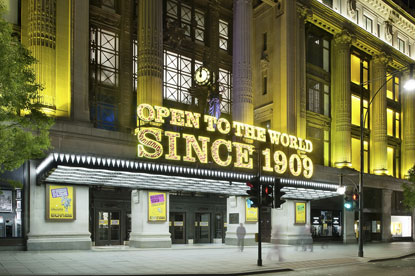 The agency will now design and dress all the windows on the West-facing side of the Oxford Street building.

To celebrate 100 years, Selfridges has briefed W&K to come up with a design that depicts what the store could look like in another 100 years, creating an ad hoc vision of domestic design utopia in 2109.

The windows, which will be unveiled in July, form the frontage for Selfridges' Wonder Room, an area of the store dedicated to luxury designers.