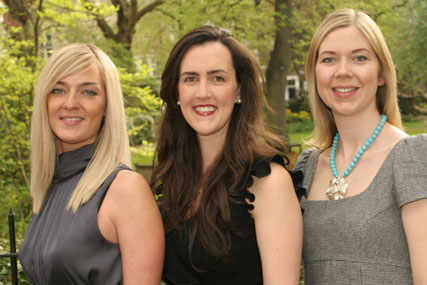 The club, called Bloom, has been set up by three ad executives and will offer a variety of networking, mentoring and fundraising initiatives to help ensure the identification of future leaders in the industry.

Each member of Bloom will mentor a more junior member of the industry, and also spend time mentoring on Horsesmouth.co.uk, an online forum launched by Rainey Kelly Campbell Roalfe/Y&R founder MT Rainey.

Quarterly networking events will also be held to give women access to other women at their level in the industry, as well as more senior women that will also be invited to the event.

The initiative has been endorsed by WACL, the group for senior women in the communications industry, which will work closely with Bloom to help it achieve its goals.

There will be 21 members of Bloom in the first year, incorporating the club's three founders - Starcom MediaVest Group associate director Kirsty Barnes, A&N Media retail marketing manager Belinda Stacey, and Kindred client service director Katie Treggiden - plus 18 founding members nominated by WACL members.

Cilla Snowball, WACL member and chairman and chief executive of Abbott Mead Vickers BBDO, said: "This is a fabulous initiative. There is a real need for a support network for women at this stage of their careers, and it's great that these three women have got the get-up-and-go to make it happen."