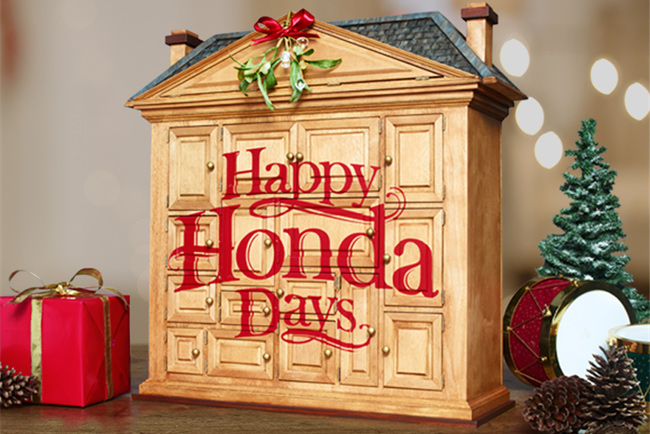 If you've read about Honda's #OpenTheCheer campaign this week — not unlikely, given the amount of coverage it's received — you know that it uses Twitter's new Instant Win function to give prizes instantly to consumers who retweet the automaker's messages.
If you were left wondering what the Instant Win function is, or when it debuted, you would not be alone.
"It's more of an experiment than an actual product," said Bridget Harvey, Twitter brand strategy manager.
Twitter is usually pretty vocal about new developments in its platform, regularly updating its blog with news about advertising, the latest technological developments and new ways to engage online. But never has there been public mention of an Instant Win function before. Not until Happy Honda Days' campaign this season.
As it turns out, Twitter developed the function specifically for Honda. "One of the things our team does is implementation through experimentation," Harvey said. "This is a special program, not available to everyone, in collaboration with Honda and their agency." RPA in Los Angeles is Honda's AOR. (Both Twitter and Honda declined to name the third-party agency that helped develop the function, saying only that it specializes in creating digital promotional experiences.)
The functionality itself is not all that complicated, said Harvey, "The way it works is that there's a call to action" when users retweet Honda's tweets, she said. "A listening device on the backend [is] checking for the retweets to work out who are the winners and who aren't the winners. If you've won the prize, there's a redeem quality."
For users, the experience is instantaneous. After an entrant retweets one of Honda's #OpentheCheer messages, he either sees a window informing him he's lost, or he is notified via email that he is an instant winner. Those who don't win are encouraged to try again the next day.
For Honda, the Instant Win function offered a lighthearted way to extend the spirit of its Honda Days campaign to social media. "We wanted to do some kind of giveaway, a sweepstakes through social, and this was a natural integration with Twitter," said Ernie Kelsey, manager of Honda Regional Marketing. So far, the brand has "seen an enthusiastic response this week," he added.
Twitter ran a similar instant win giveaway in December 2014 with Unilever's Dove products, including their Men+Care deodorant. The digital call to action, or signal, for prize eligibility were hashtags #TryDry and #Entry. That also ran through the month of December in 2014. Of course, unofficial Twitter giveaways are run every day through instant win-specific accounts, but none co-ordinated with Twitter with the exception of Dove and now Honda.
"We know that people on Twitter love exclusive offers, they love prizes," Harvey said. "With that insight, we worked together a functionality for that to be delivered to people."
Honda and Twitter have partnered on buzzed-about campaigns in the past, such as when He-Man's nemesis Skeletor "took over" the brand's feed a year ago (Skeletor had appeared as a car salesman in some Honda ads.) The auto company looked to Twitter again for innovative ideas for their latest campaign, said Kelsey.
As of now, Twitter has no plans to roll out the Instant Win function publically, Harvey said.