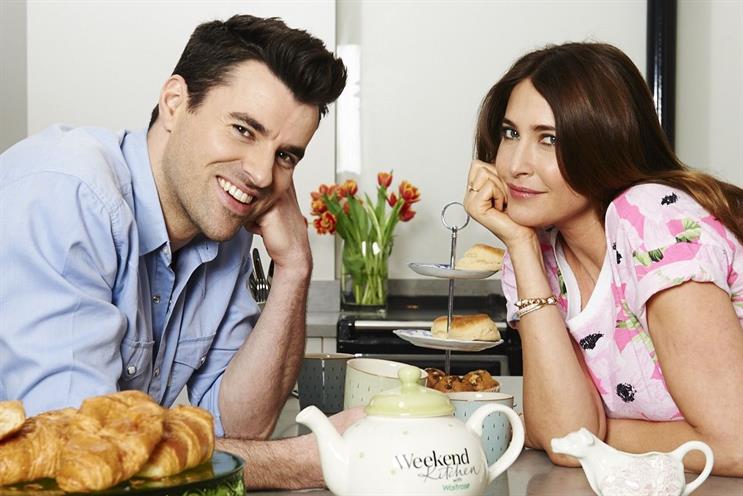 The hour-long show will kick off at 9am on 26 April and run for 12 episodes. The content will be focused on food, with a high calibre line-up of chefs appearing, including Heston Blumenthal, Raymond Blanc, Michel Roux Jr, John Torode and Angela Hartnett.
The partnership follows the supermarket's announcement late last month that it was bolstering its content, including increasing the pagination of its in-store publication Waitrose Weekend and investing in more content on Waitrose TV.
Each episode of the advertiser-funded programme will see one of the chefs preparing seasonal recipes using Waitrose ingredients, while Snowdon and Jones chat with celebrity guests.
Viewers will be invited to interact with the programme online via channel4.com/weekend and social media including Twitter and Facebook.
The show, which has been developed in conjunction with Spun Gold TV, is being promoted via in-store activity, direct marketing aimed at myWaitrose customers and editorial promotions in Waitrose Weekend and Waitrose Kitchen.
Rupert Ellwood, Waitrose's head of marketing communications, said: "This is a first for Waitrose and we are very excited to be working with Channel 4 to broadcast a weekend show that will offer viewers something new on a Saturday morning. Like our weekly magazine, Waitrose Weekend, we hope the show gives the best advice, ideas and inspiration for making the most of your family time."
Jonathan Lewis, Channel 4's head of digital and partnership innovation, said: "This significant and exciting new long form AFP with Waitrose builds upon Channel 4's strong track record in bringing relevant and entertaining brand funded content to our schedule."