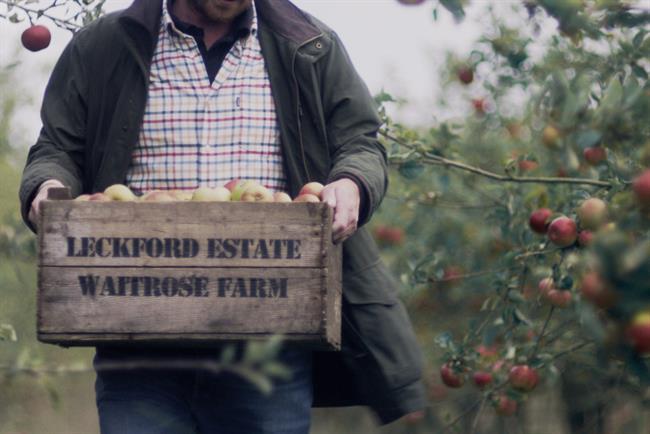 Tim Pearson, the chief executive of Manning Gottlieb OMD, Waitrose's media agency, told the Newsworks' Shift 2016 conference today that the supermarket was the biggest investor in print by share in the UK grocery sector.
"Print is our most effective ROI channel," said Pearson, who was presenting on behalf of Waitrose owner John Lewis Partnership. "It really does deliver commercial value for the partnership. News brands are consistently in the top two [advertising channels] for brand and conversion metrics."
Waitrose has increased its investment in online news brands by 108 per cent in the last year.
He said print has "enduring value" and attitudes outside the industry were "overly negative".
Tammy Einav, the managing director of Adam & Eve/DDB, the creative agency for Waitrose and John Lewis, said print "allows us to tell a richer story", explaining how the grocer will sometimes take out a sequence of prints ads – for example about recipes – in the same publication.
Pearson and Einav explained that JLP has a three-pronged marketing strategy for print and publishing: through advertising; producing its own magazines and newsletters; and the distribution of online branded content.
Einav pointed to a Waitrose brand partnership with Telegraph.co.uk last summer, called "Add panache to your picnic", that had nearly 200,000 video views. "People have richer experiences through partnerships," she said.
Waitrose is also a significant retailer of newspapers and offers deals through its MyWaitrose loyalty scheme, which has 5.7 million customers.
Pearson said 70 per cent of customers "thought they benefitted from the newspapers they got through Waitrose".
News brands and Waitrose "share values", including food, because readers are passionate about produce and how that produce is brought to market", he said.
But Pearson warned JLP and other clients wanted to see news brands do more in mobile. "It feels to us there needs to be a greater innovation around that," he said.