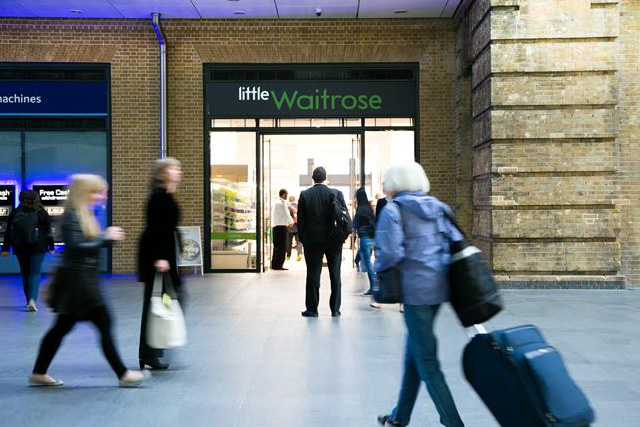 The new Little Waitrose will offer items specifically catering to commuters, such as take-away food, fruit and vegetables, a bakery and everyday products.
The compact shop is Waitrose's smallest yet, and will not be the supermarket's only contribution to the newly redeveloped Kings Cross: the brand said it plans to open a full-sized supermarket, including a cooking school, close to the area in spring 2015. The new store will measure 21,000 square foot.
Waitrose's director of convenience, Jackie Wharton, said the retailer was increasingly looking to expand into stations rather than town centres.
"What is successful is becoming part of customers' daily pattern, so that they are going past the door in the morning and evening either by their homes or work," she told The Guardian. "Today we want to do things when we want and how we want and that theme has come to food retailing."
A spokeswoman added that opening a store in the Kings Cross concourse was a "natural step" as the supermarket looks to reach consumers on the go. A partnership with Welcome Break in November last year brought Waitrose outlets to motorway rest stops around the UK, while more stores are opening close to London Underground stations. The supermarket also launched a click-and-collect service for online shoppers last year.
More Little Waitrose stores are set to open over the next year, including one near Manchester Piccadilly station. The supermarket earlier this month issued a half-year profit warning, pointing to "unprecedented investment" in new stores and services.