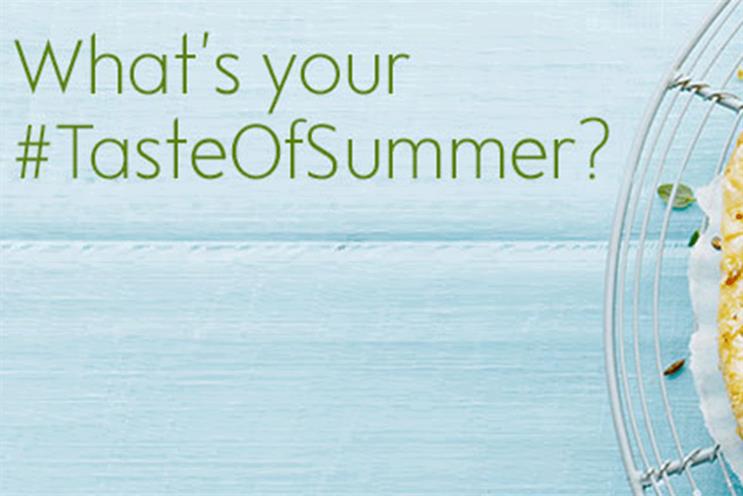 Waitrose began its "#TasteOfSummer" campaign on Pinterest last week. The campaign was already running on other social media platforms, including Facebook and Twitter.
The campaign asks Waitrose customers for their input on the ultimate taste of summer in a bid to promote the supermarket's summer range.
The campaign is the result of a trial partnership between Waitrose and Pinterest. Pinterest, which is headquartered in the US but has a small office in the UK, approached Waitrose with the idea but did not ask for any money from the brand.
The trial partnership comes as Pinterest prepares to introduce advertising into its model in the UK. In the US, brands can already pay for posts, called Promoted Pins, on Pinterest, but this is yet to be rolled out in the UK.
In addition to Waitrose, Pinterest has struck trial partnerships with Manchester United and Marks & Spencer.
Tim Pritchard, head of social media at Manning Gottlieb OMD, which is Waitrose's social agency and helped create the campaign, said while Pinterest has as yet has no open API, the social media platform shared its data with Waitrose and is helping the supermarket identify key influencers (referred to as "Pinfluencers" by the platform) as part of the deal.
'#TasteOfSummer' is the second campaign that Waitrose has pushed through Pinterest since partnering with the social media platform. The first involved promoting Waitrose's healthy breakfast range.
Despite Waitrose's partnership with Pinterest, a study released by Searchmetrics in March showed Tesco had a larger presence on the social media site, with 43,834 pins and 41,581 followers, compared with Waitrose which had 19,474 pins and 5,319 followers.