Wales in London Week "Creative fuel" by Golley Slater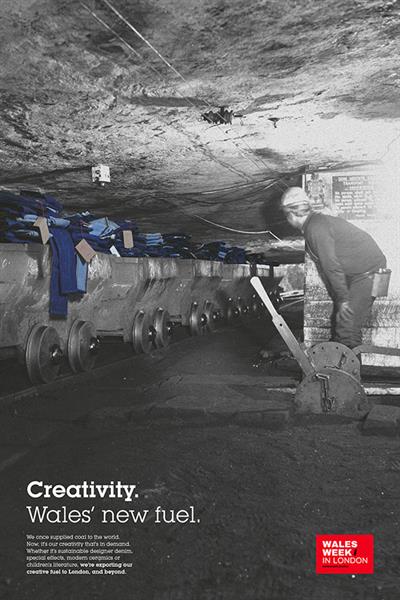 Wales in London Week, an annual event in March, is a chance for Welsh businesses to showcase their work to the London market.
Posters overturn long-held Welsh stereotypes to promote the country's creativity. No longer known just for coal mining, Wales is a key player in the UK's creative scene. Black and white ads show the contrast between the old imagery of Welsh mining and the modern, vibrant industry of today. The campaign was written by Paul Williams and art directed by Rhys Cozens and Lewis Clements at Golley Slater.