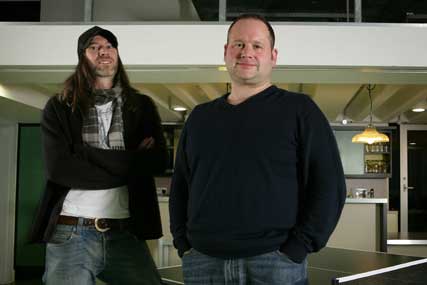 The creative team resigned yesterday (Wednesday) and leave BMB after just over a year at the shop. They will work across CP&B's accounts, including the agency's pan-European Milka business.
Speculation had mounted over several weeks that CP&B was in talks with the duo, who before joining BMB worked on some of Wieden & Kennedy's most awarded campaigns including Honda "Cog", which they created in 2003.
BMB poached the award-winning creative team from Wieden & Kennedy in January 2010. The pair have worked together for 21 years, and joined Wieden & Kennedy in 2001 from TBWA. Their career also includes a spell at Simons Palmer and a six-year stint at Leo Burnett.
CP&B is headquartered in Boulder Colorado and Miami Florida, with offices in Toronto and Gothenburg as well as London.