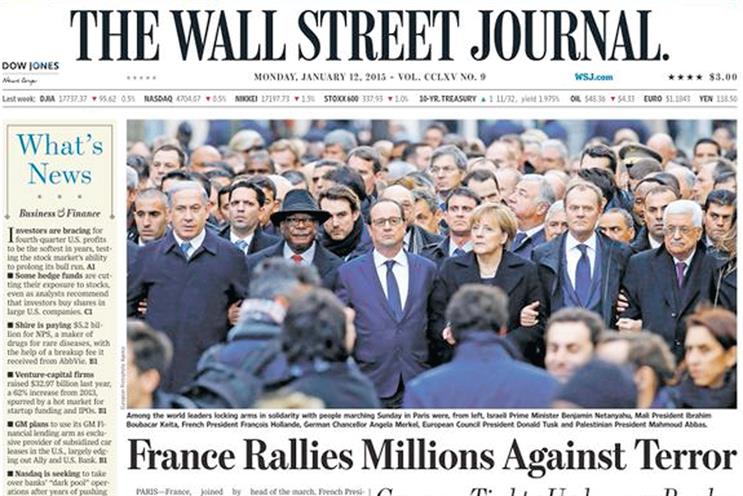 The WSJ will replace the current compact newspapers sold outside of the US with full-colour, broadsheet editions.
The Europe and Asia titles will be effectively merged, in what the company said would offer a "fully comprehensive, seamless Wall Street Journal print and digital experience with regionally relevant content".
It comes ten years after WSJ Europe switched from broadsheet to compact in 2005. The WSJ's parent, Dow Jones & Company, was bought by Rupert Murdoch's News Corporation in 2007.
The new edition, available Monday to Friday, is due to launch in mid-September, and will target key global capital cities outside of the US such as London, Frankfurt, Hong Kong, Paris and Shanghai.
Gerard Baker, the editor-in-chief of The Wall Street Journal, said: "The global Wall Street Journal reflects our international ambitions and our desire to deliver a singular Journal experience to readers in the world's most economically important cities.
"The new print, iPad and Android editions will centre on our peerless reporting, including our expert coverage of business, finance and economics and our global coverage of politics and policy, as well as our extensive reporting on arts, culture and entertainment."
The broadsheet editions will include the American newspaper's signature features, such as What's News, Business and Money & Investing, while also offering regionally-focussed content.
Tablet editions of the newspaper will also be available on iPad and Android devices, in which the content of the print edition will be "mirrored".
Alex Altman, managing director of Global Solutions at MEC, welcomed the news because it provided "fantastic global, regional and local opportunities" for his media agency's clients.
He said: "This is a great example of a well established brand embracing and adapting to key trends – both increasing globalisation and the continuing trend to consume content across a range of traditional and digital platforms.
"WSJ is a highly respected and well-known publisher and I would expect it to be able to develop an audience across the world."