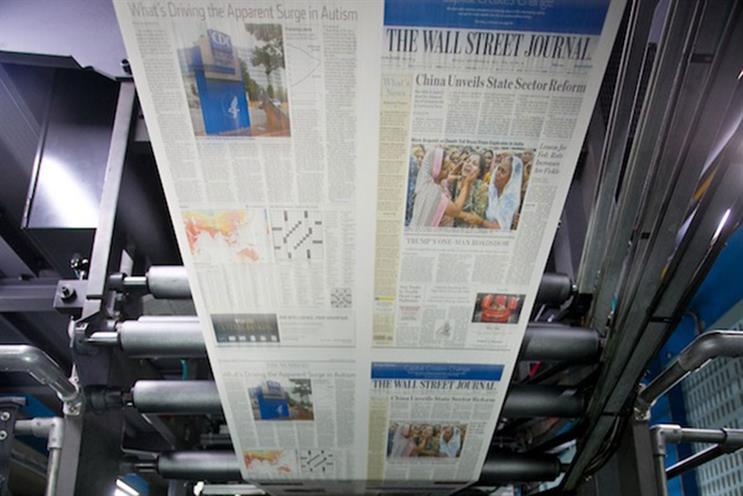 It will replace the current compact newspapers sold outside of the US with full-colour, broadsheet editions. The Europe and Asia titles are effectively being merged.
The change comes ten years after WSJ Europe switched from broadsheet to compact in 2005. The Journal's parent company, Dow Jones & Company, was bought by Rupert Murdoch's News Corporation in 2007.
The new edition, available Monday to Friday, will target key global capital cities outside of the US such as London, Frankfurt, Hong Kong, Paris and Shanghai.
Gerard Baker, the editor-in-chief of the Wall Street Journal, said: "Global expansion of The Wall Street Journal is central to the success of our enterprise.
"Our new global editions will cater to the needs of a rapidly growing audience of readers who are demanding trusted content and insight about business matters, coupled with an indispensable source of news on US politics and the economy.
"While the new global Journal will enhance the print offering to readers around the world, it will also help introduce many more readers to the rich, real-time platforms for our global journalism on digital devices."
The new broadsheet editions will include many of the Journal's regular sections, including 'What's News,' 'Business & Tech', 'Money & Investing', 'Opinion', 'Mansion' and 'Off Duty', along with regionally focussed content. The content will be mirrored in expanded regional digital editions on iPad and Android.
It will appear as a two-section daily from Monday to Thursday, and include a third section each Friday featuring the Journal's 'Off Duty' lifestyle content about food, travel, and fashion – as well as its 'Mansion' section about global luxury real estate. WSJ. magazine, its luxury lifestyle publication, will also be distributed with the newspaper once a month.
In February, Black Eyed Peas member and music producer Will.i.am featured in a global ad campaign for the Journal, called "make time", created by The & Partnership New York.