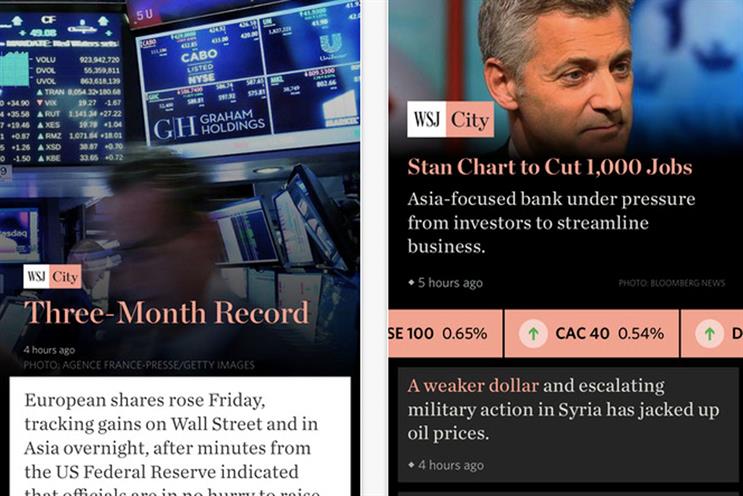 WSJ City will be available for a free-trial period at launch. At the end of the free trial it will only be available to The Wall Street Journal and Financial News subscribers.
The app will offer news that will be updated between 6am and 9pm. Subject covered include deals, market moves and people stories. It aims to be "designed for a mobile experience – easy to skim, read and share".
Gerard Baker, the editor-in-chief at The Wall Street Journal, said: "Our readers need up-to-the-minute news, commentary and analysis on what's happening in the financial world and London's place in it.
"They demand coverage that is original and exclusive – content that keeps them better informed than their competitors.
"This is our first app targeting a specific financial centre, taking advantage of Financial News and The Wall Street Journal's deep reporting of the city and global markets."