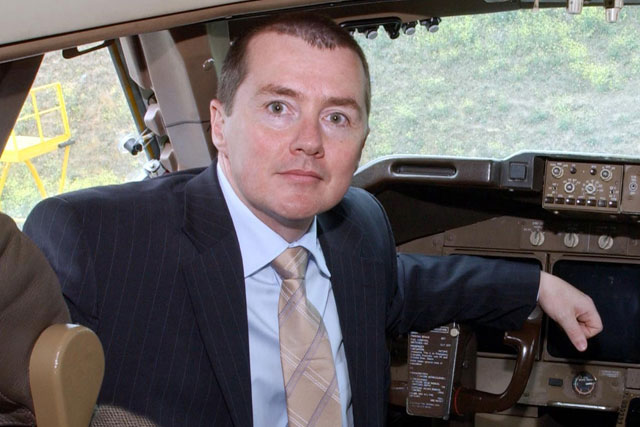 Walsh, the chief executive of British Airways and Iberia holding group, IAG, was speaking at the British Chambers of Commerce conference in London yesterday (15 March).
Walsh said the UK has "no aviation policy to speak of" and accused the UK of "falling behind" in developing international air routes "to all the regions in the world that will power our growth in the future".
He said: "At a time when Air Passenger Duty is already the highest aviation tax anywhere in the world, the Government has increased it by twice the level of inflation.
"Families are now facing taxes of up to £500 by 2016 to fly to some of the most popular holiday destinations."
Walsh said APD is "choking off jobs" in the aviation industry, as well as hotels, restaurants and attractions.
He said: "In the past three months of the year, business investment fell by 5.6%. It's little wonder we have such poor growth when we do so little to make it happen."
Walsh's strong comments come days after rival airline-owner Richard Branson told The Sunday Telegraph that Virgin Atlantic is focusing on expansion in America and Australia, causing the UK to miss out of £5bn worth of investment, due to the Coalition Government's aviation policy.
He said: "We can't wait for another aviation review. Virgin would be willing to invest £5bn in expansion at Heathrow with new routes and take on thousands of new people [if the Government reversed its position].
"Sometimes brave politicians need to change their mind and we need brave politicians on both sides of the political spectrum to put the country before party."
BA's Walsh, Virgin Atlantic's Steve Ridgeway, easyJet's Carolyn McCall and Ryanair's Michael O'Leary rallied together this week on the subject of APD, issuing a second letter to chancellor George Osborne urging him to forgo the planned increases in the tax over the next four years, expected to be announced next month.
In a rare move, the heads of each airline said in a joint statement: "These endless cumulative increases in APD are pricing families out of flying, both from and to the UK.
"That means fewer visitors to the UK, which destroys jobs in our tourism, aviation and hospitality industries and chokes off opportunities for young people at a time of exceptional youth unemployment."
Follow Loulla-Mae Eleftheriou-Smith on Twitter @LoullaMae_ES