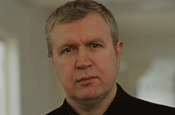 Campbell, who founded the agency in 2001 with Dave Dye and Sean Doyle, among others, will no longer be a full-time creative partner. Instead, he will work on feature films, including a project with the award-winning director Jonathan Glazer.
The managing director of Shop, Caspar Thykier, said that Campbell would continue to work with the agency in a "non-executive director" role, and that a direct replacement would not be sought.
The remaining management team, including Thykier and Doyle, is understood to be in discussions with Omnicom over the future ownership of Shop. Sources have suggested that the change of direction could see the agency diversify into branded content, hinting that it might be considering adopting a similar model to the US agency Anomaly.
These talks have coincided with the official UK transfer of the £15 million Mercedes-Benz brief, which moved to Abbott Mead Vickers BBDO this week, bringing to an end Shop's six-year relationship with the marque. The account represented the majority of Shop's total billings.
Campbell created Mercedes' famous "Lucky Star" campaign in 2002. It featured the actor Benicio del Toro in a film trailer-style commercial, which was directed by Michael Mann. The work, which had no logo, endline or endframe, used PR to tell viewers they had been watching an ad for Mercedes.
Shop, previously Campbell Doyle Dye, was formed in 2001 with Omnicom backing by the three creative partners, who jumped ship from AMV BBDO. Omnicom later upped its investment from a minority to a majority stake.
The agency altered its name in 2006 after Dye left.
Shop declined to comment.