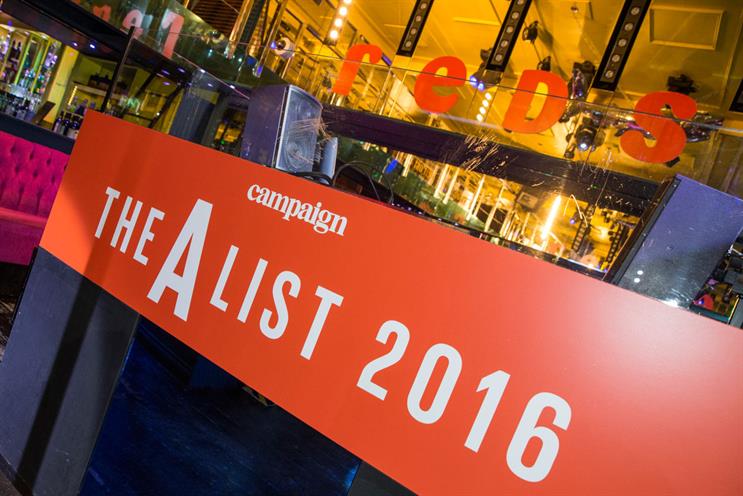 Feature brought to you by RedSofa
1. Most important of all, KNOW WHAT YOU WANT. It's amazing how many people don't and spend years drifting.
2. Flaunt your plus points and hide your minus ones. You're often the best person to blow your own trumpet. Turn modest success into major triumph.
3. People read the A List book cover to cover, so don't say you're in it if you're not.
4. Intelligence is power. The more you know about who you work for the better moves you'll make. You'll outsmart people without them knowing.
5. Get to know the (trade) press. They love harmless gossip as much as serious stories. Wine and dine, but don't use Fifa as your role model, it won't work.
6. Avoid self-improvement books, they're usually written by failures for failures.
7. Don't lie about your age but if you have to, do it with wit. You're the youngest looking 78-year-old in the business.
8. Make your CV look good and never make it more than two pages long. When writing it remember never use two flattering words when one will do.
9. Delegate, delegate, delegate. That's what most A Listers, when pressed, admit played a major part in their success.
10. Keep your sense of humour. Laughing is a good cure for stress. Make getting to the top fun and you'll enjoy the results all the more.
11. However well you're doing always be planning your next move.
12. Never forget the biggest risk to your career is never taking a risk.
13. Titles count. Secure yourself the most important sounding one you can. You're not a junior account exec you're a highly respected account handler.
14. Never try talking posh if you're not posh. People love accents. Terry Leahy talked scouse all the way to the top of Tesco.
15. NEVER EVER GIVE UP.
16. If you're in a position to hire people always hire people better than yourself. This is seen as a sign of strength and self-confidence.
17. Think of yourself as a brand. Dress to stand out. John Hegarty checked trousers, Maurice Saatchi giant glasses, Robin Wight bow ties.

18. Aim to be great. Leo Burnett said: "When you reach for the stars you may not quite get one, but you won't come up with a handful of dirt either."

19. Learn to tell your boss his work is rubbish without offending – "You've done it again", "Wonderful's not the word for it", "That's unbelievable".
20. Best tip of all, talk, and work with the best recruitment people... guess who they are!