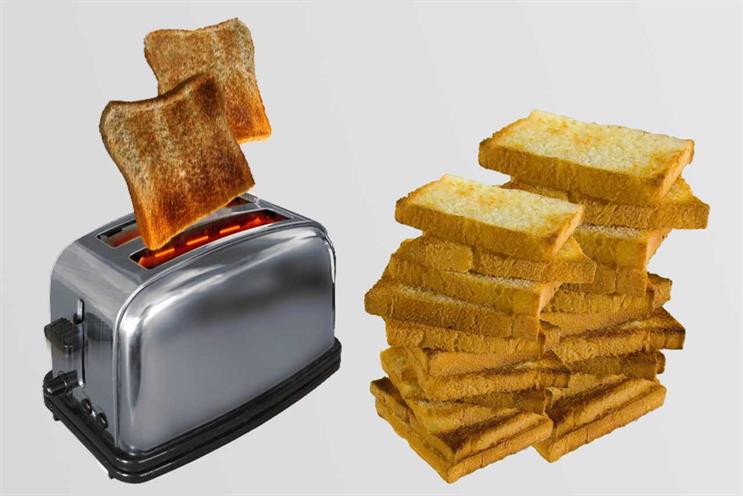 But competitive toast eating? The culprit of this ruse: Maxus, led by Nick Baughan. The rock 'n' roll excess continued on the agency's #prideoftheside day with competitive celery eating, doughnut eating and grape eating. Still, we feel we must make a stand as we remember when team-building days were akin to something out of Lord Of The Flies and individuals would round on the weakest members of the group - not all this touchy-feely stuff. With this kind of "win or die" attitude, it makes you wonder how many rounds of toast Sir Martin Sorrell manages in one sitting.
Do I make you horny?
It's a danger when people tag you in holiday snaps on Facebook - you never know who else will share them. But Nils Leonard is not a man known for his modesty, so we're sure he won't mind us printing this pic of him in an oversized bath in an oversized gaudy bathroom in Thailand. Leonard was quick to realise it made him look like Saddam Hussein. Other comments were even less flattering, comparing him to Danny Dyer, Austin Powers and Julia Roberts in Pretty Woman.
The Guardian has inspired the public... to grab a bargain
Alan Rusbridger was feeling justifiably proud in the week when The Guardian won a Pulitzer Prize for exposing the National Security Agency's surveillance programme. Speaking at a Newsworks event, the editor-in-chief detailed the "deep emotional response" from the public. People, he added, were remembering "that's what journalism is about", resulting in a halo effect and the paper bucking market trends to post rises in print sales. Emotional stuff, so it seems a shame to note that a free Waitrose promotion running since September is actually driving up to 25,000 additional copy "sales" a week.