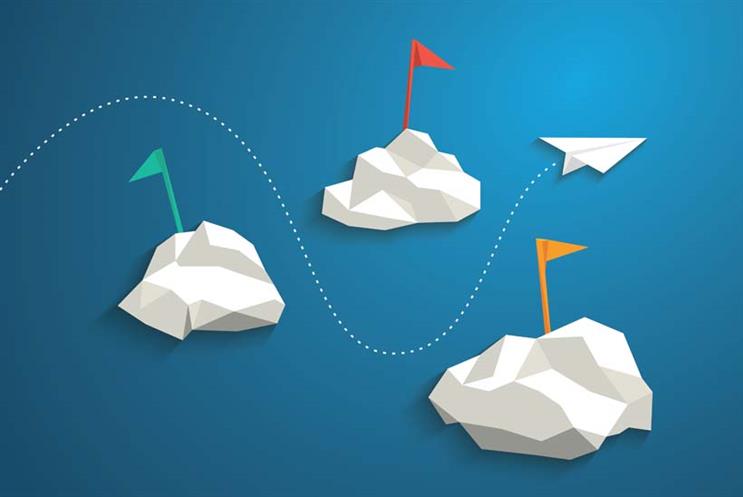 HOW TO TAKE PART:
1. REGISTER YOUR INTEREST FOR THE FREE LIVE Q&A NOW! (So we can send you a reminder)
2. HEAD TO OUR MARKETING, CREATIVE AND MEDIA CAREERS LINKEDIN GROUP on 1 December, 1pm GMT
Are you looking for the next step in your creative career? Wondering what's around the corner for 2017? Perhaps you're moving from one part of the creative industry to another, or even from another sector entirely? Or you could be at the start of your career and looking for your first job.
Over half (58%) of creative, marketing and advertising professionals find it hard to stand out in their job application, according to a Brand Republic survey conducted earlier this year. And almost one in four (23%) said they don't know what employers are looking for.
"If you want to progress your career, whether that be through a new job, a new position within your company or a career change altogether, having an idea of what employers are looking for and what job trends lie ahead will put you at a distinct advantage," says Sarah Ellis-Jones, director of business development at recruitment specialist Aquent and Vitamin T.
We have assembled a panel of experts who will be on hand on Thursday 1 December to answer your questions about how to progress your career and stand out to employers. The discussion will give you insights into job trends for 2017 so you can go away with the up-to-date knowledge you need to help you succeed in the competitive creative industry.
Our expert panel:

Sarah Ellis-Jones - Director of business development, Aquent and Vitamin T

Samuel Blake - Head of delivery, Aquent and Vitamin T

Tony Bennett - Recruitment sales director, Campaign Jobs

Joe Edmonds - Recruitment sales manager, Campaign Jobs (recruitment consultancies)
Quiz our experts about:
Future job trends for 2017 - E.g: What changes will affect jobs in the next 12 months? What are the hottest job roles? Which skills are in highest demand?
Tips to progress your career
How to stand out to employers
How to make the most of online job boards
CV and cover letter tips
Any other questions
The Q&A takes place on the Campaign Jobs LinkedIn Group. Please request to join the group if you are not already a member. If you're unable to make the chat on 1 December, you can post your questions below in advance, tweet us @CampaignJobsUK using the hashtag #CJCareerQA or email your questions to jennifer.jackson@haymarket.com who can post them for you anonymously.
The Q&A is sponsored by creative recruitment specialists Aquent and Vitamin T.