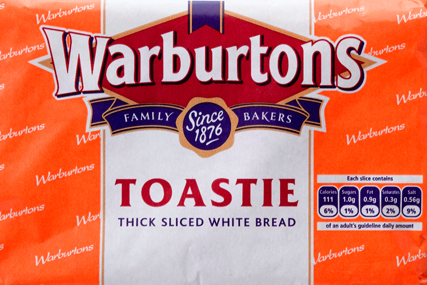 The redesign will include a new-look logo, packaging, point-of-sale and fleet livery for the company.

Richard Hayes, marketing director at Warburtons, said: "Smith & Milton will use their proven creativity to refresh our brand identity and range design, to communicate our superior quality and drive category growth, in combination with our new advertising and product innovation."

The move follows the announcement of Warburtons' £10m investment into a new advertising campaign, set to launch at the end of March and featuring the strapline: "We care because our name's on it".

David Haseler, strategy director at Smith & Milton, said: "Warburtons is a great family brand, which has established an enduring place in its customers' hearts and minds."

Last month, Warburtons moved into the snack sector with the launch of two new products, ChippidyDooDaa pitta chips and SnackaDoodle wholegrain snacks. The launch of the products will be backed by a £1m marketing campaign.

Smith & Milton clients include jeweller Ernest Jones, insurer Legal & General and confectionary manufacturer Nestlé.