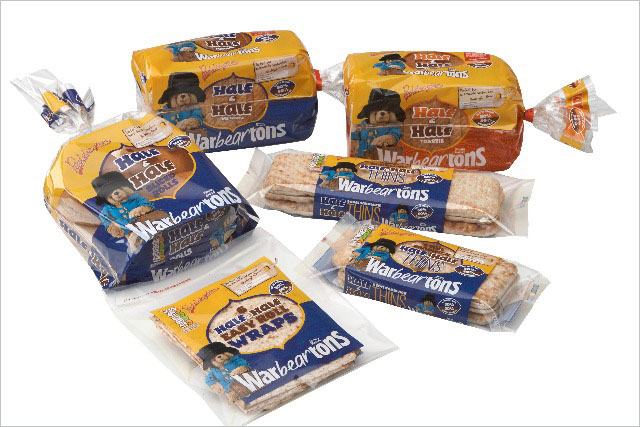 The bakery brand will change the name on its products to 'Warbeartons' through a tie-up with The Copyrights Group, which owns the rights to Paddington.
Ahead of the launch of a Paddington movie on 28 November, Warburton's Half & Half range will carry images of the bear character. The new packaging was designed by Smith & Milton.
The brand will promote the tie-up with a roadshow featuring a touring double-decker bus in the shape of a Half & Half loaf, offering families the chance to meet Paddington Bear and sample his favourite marmalade sandwiches.
Facebook users who spot the Warbeartons Adventure Bus and upload a picture to the social network, will enter a competition to win a family holiday, while fans can also track the progress of the bus across the UK online.
Megan Harrison, Warburtons' brand and portfolio director, said: "Paddington and Warburtons are much-loved British institutions, Paddington is also famous for his marmalade sandwiches, making Warburtons and Paddington the perfect match. Here at Warburtons, many of us have grown up with Paddington and we were delighted to team up with him.
"Devoting our packaging to Paddington and taking him on a tour to visit families across the country is a great way to inspire families to go out and have their very own adventures just like Paddington. Plus they can get creative with innovative sandwich recipe ideas to help fuel those adventures along the way."