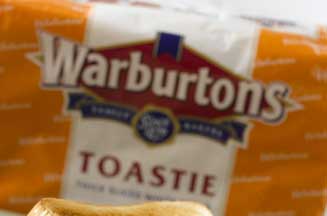 The family-owned business, which was founded in 1870, is in the initial stages of the review. It has approached several branding agencies regarding its plans.
The overhaul of Warburtons' identity and packaging will not affect its 'family bakers' brand positioning.
Warburtons' market share fell by 0.2% in the first half of this year, although it still leads the sector with a 32% share, according to IRI Total Grocery.
Its closest competitor is Premier Foods-owned Hovis, which grew its share 2.9% in the 28 weeks to 11 July and now holds a 25.7% share of the market. The market share of third-placed Allied Bakeries' Kingsmill fell by 1% over the same period, to 14%.
In 2008, Hovis revamped its packaging in an effort to rejuvenate the brand. The design, by branding agency JKR, was intended to provide better visibility for the loaf and greater shelf standout.
The brand also launched an epic, nostalgia-themed TV advertising campaign.
In September, Warburtons appointed ad agency RKCR/Y&R to its £10m account, ending a 12-year relationship with Bartle Bogle Hegarty.
In 2008, Warburtons had worked with BBH to launch a £22m marketing push designed to highlight the brand as 'Britain's favourite baker'.