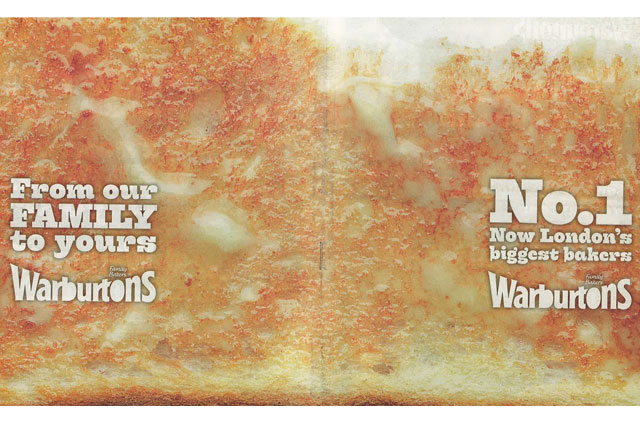 A national press ad stating, "No 1. Now London's biggest bakers", riled Premier Food Groups and Allied Bakeries, who challenged whether such a claim could be substantiated.
The complaints were made while Premier Foods still owned the Hovis brand, while Allied Bakeries is the owner of the Kingsmill brand.
Warburtons hit back at its competitors' complaints, claiming that its statistics were verified by a global independent market research company. It claimed Warburtons had the biggest market share in the capital, with Hovis and Allied Bakeries trailing in second place.
However, the Advertising Standards Authority said that Hovis had provided its own data from its own independent market research sources, which contradicted Warburtons' data.
Not only this, but the ASA noted, among other details, that consumers would interpret the word "bakers" to include a retailer that sold freshly baked products and "would not interpret it to mean a retailer that exclusively offered wrapped bakery products".
In addition, Warburtons did not verify the source of the data in the ad. It is banned and must not appear in its current form again.