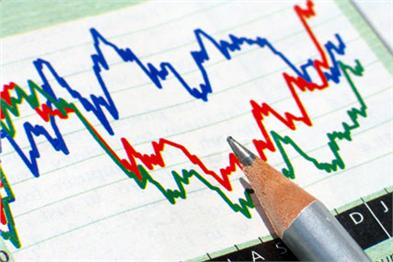 Figures collated by the marketing intelligence service put the current consensus for 2011 global adspend growth at +5.1%, up from the +4.5% consensus figure published in November.

The figure remains below the industry average of 6.8% growth, as seen between 1981 and 2009, but remains a decidedly upbeat forecast when compared to the recent downward revisions made in both UK marketing budgets tracked in the IPA's Bellwether, and global adspend forecasts by ZenithOptimedia last month.

According to Warc, which makes its forecasts based on a weighted average of predictions from various sources including advertising agencies, media monitoring companies, industry bodies and its own data in 13 countries, global adspend will continue to pick-up and reach 6.2% in 2012's Olympic year.

India is tipped to lead the current growth spurt, with adspend forecast to rocket of 17.5% in 2011. Robust, double-digit growth is also tipped for its fellow BRIC markets, (Russia +16.2%, China +13.3% and Brazil +10.8%), and together they are expected to dominate the top four country spots across all seven forecast media.

Of the 13 major markets covered by the Consensus Forecast, all bar Japan are expected to record adspend increases for both 2011 and 2012.

Australia and Canada are predicted to register strong performances across both years, with annual growth in excess of 5%.

However, advertising growth in the US and Western Europe, including the UK, is expected to remain sluggish, rising between just 2.5% and 3.5% this year.

The outlook is set to improve next year, when the London Olympics and Euro 2012 football in Poland and Ukraine will provide a welcome boost, although Warc fails to expand further in its statement.

In terms of individual media, online advertising is tipped to grow by around 13% in the next year, compared with a 5.7% lift for TV adspend in 2011 and a 6.2% rise for outdoor.

Suzy Young, data editor at Warc, said: "Despite recent jolts to the world economy the recovery in the global ad market remains concrete. The latest Consensus Forecast shows impressive levels of growth, particularly across the BRICs. It is encouraging to note that many sources now point to a strengthening ad market. "

The markets covered by the forecast are: Australia, Brazil, Canada, China, France, Germany, India, Italy, Japan, Russia, Spain, UK and US.

The media covered by Warc's forecasts are: TV, newspapers, magazines, internet, outdoor, radio and cinema. Totals for individual media include both display and classified advertising. The figures for internet advertising expenditure incorporate display, classified and search.