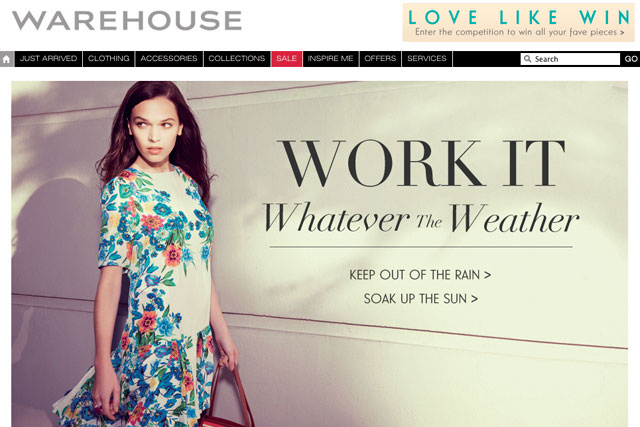 The Aurora Fashions brand has already been in contact with agencies to invite them to pitch and is in the process of compiling a longlist.
Warehouse currently works with the creative agency ODD, which it appointed at the beginning of this year after a pitch.
ODD created the most recent activity, which launched in January and aimed to get women to reappraise its fashion credentials.
The integrated campaign, which featured high-end photography and short online films, ran across digital, outdoor and in-store.
It repositioned Warehouse as a shop for "lifestyle moments", with the aim of attracting customers who may not have considered it before.
Warehouse hired Jennifer Roebuck, the former French Connection head of digital and e-commerce, as its marketing director in February.