"WarOnCov19" by James Hodson and Jason Keet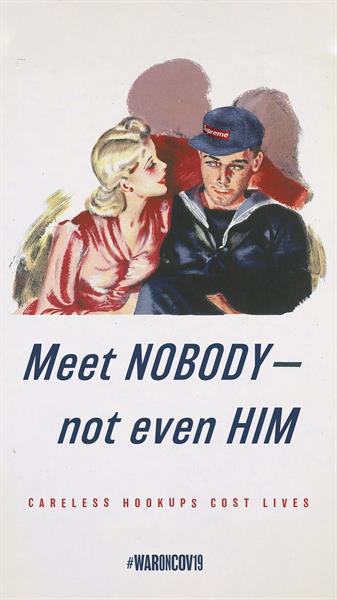 Engine creative duo James Hodson and Jason Keet have created a series of fun, quirky and informative posters to promote social distancing during the coronavirus pandemic.
The digital posters sport a range of tongue-in-cheek slogans, including "only dorks meet for walks" and "careless hookups cost lives", in light of government advice that people should not meet up to socialise during this time. There's even a nod to Lord Kitchener's "Your country needs you" for good measure, revamping the poster to read "Britons, your country needs you (to sit on the sofa)".
Creative agency St Luke's and Pablo's Nathalie Gordon, Amy Fasey and Jacob Hellström have also launched work encouraging people to practice social distancing.