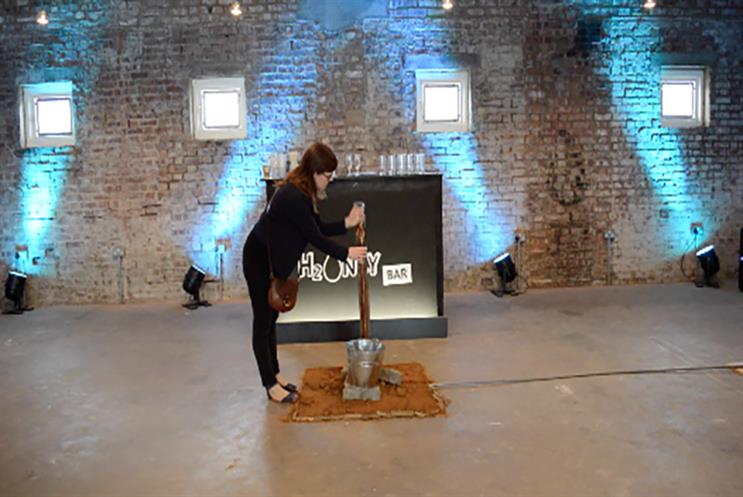 The Royal National Lifeboat Institution leapt aboard the pop-up bandwagon with their one-day-only H2Only Bar, with the aim of targeting a younger audience.
The bar, which took the form of a stripped back concrete parlour equipped with glasses and a single tap, happened on 29th May on Bethnal Green Road in East London. Marketing caught up with Kate Whitlock, marketing manager at RNLI, to find out more.
Whitlock explains: "H2Only is an abstinence challenge where people give up all the drinks that they love and just drink water for 10 days."
To guide them along their way, participants can download the H2Only app, which promises to provide a daily challenge and help the watery warriors deny their cravings.
In return for completing 10 perfectly bland days of beverage consumption, participants of the peer-to-peer campaign are calling on their friends and families to raise money for the charity that provides 24-hour lifeboat search and rescue service for the UK and Ireland.
The challenge is running from 2nd-12th June.