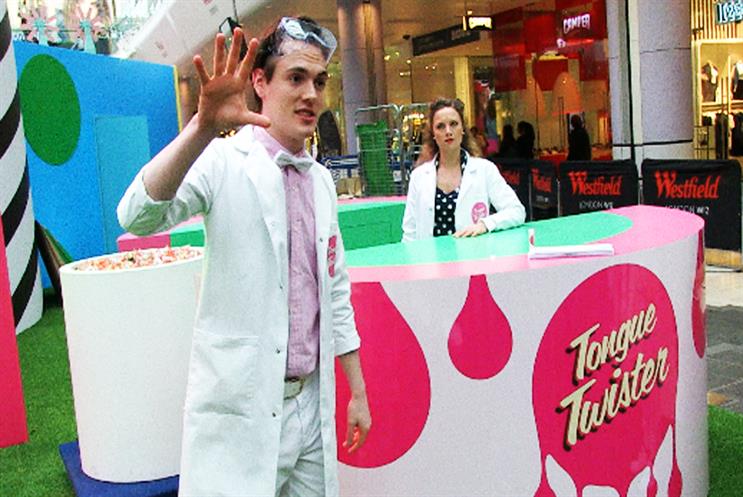 In a bid to promote the two London shopping centres as dining destinations in their own right, Westfield partnered with sensory food consultants Condiment Junkie to create an immersive pop-up experience called Tongue Twister.
Talking about the incentive behind the event, Myf Ryan, director of marketing, Westfield Europe, said "We know that 80% of our shoppers either have a cup of coffee, a snack, or a meal when they come to our London centres… 57% of our shoppers look for inspiration when they're out and about and by doing a food activation, we are really hoping to encourage shoppers to come and try one of the 130 dining establishments."
Teaming up with creative communications agency Portas, the Tongue Twister experience appeared for shoppers at the both Westfield Stratford City and Westfield London.
Anthony Cassidy, executive creative director at Portas, said they wanted to move away from creating a culinary campaign that was "run of the mill, beautiful shots of food," and rather make something "which made it feel like the food was really alive."
Scott King, co-founder of Condiment Junkie explained what shoppers can expect: "The first room is all about cleansing- getting you primed for the experience ahead, and then we take you through three different rooms, each considering a specific sense...each room will open your eyes to how fundamentally your perception of flavour is influenced by what you're hearing, what you're smelling and what you're looking at."
---
Recommended