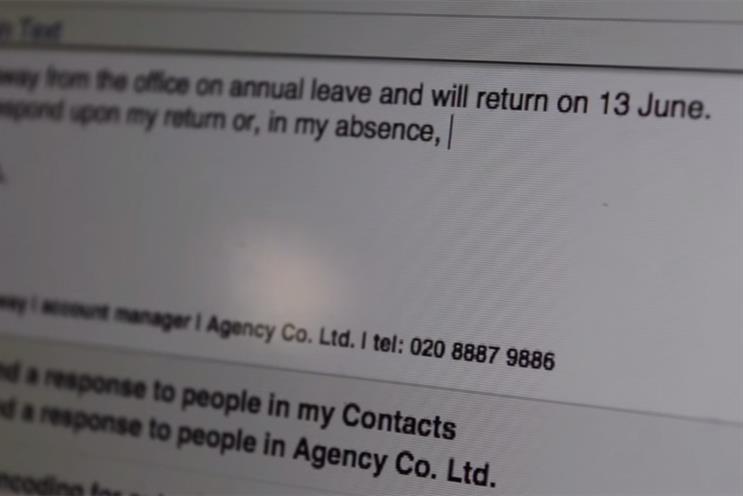 Throughout the week, top strategists and creative technologists from partners in all media disciplines worked together to come up with three technology-based ideas to tackle issues related to homelessness in London.
One of the judges on the panel was The Big Issue's chief executive, Stephen Robertson. He said: "The inspiration behind the homeless hack was very much about giving people who are experiencing extreme forms of social and financial deprivation, often in the form of homelessness equality of access to technological solutions and opportunities that will help them reintegrate into society and move their lives ahead."
In the end, it was decided that two of the ideas were to be brought to life.
Out of Home Charge
Inspired by the fact that 70 per cent of homeless people have a mobile phone but not necessarily a place to charge it, Darran Snatchfold's Out Of Home (OOH) Charge team came up with the idea to build power sockets into the pre-existing electrical supply of digital out of home advertising placements.
Snatchfold, director of technology integration at Mindshare, explained: "[The homeless] can go in a very safe environment to go and charge that phone, and ensure the battery doesn't die. And ensure that they maintain connection to all of that essential help they need 24/7."
The Big Issue's Robinson described the idea as "revolutionary". He said: "It's actually not that hard to charge a mobile phone, but if you appear homeless, you don't look like the kind of person that somebody might want in their coffee shop, or wherever you might be able to get that charge… you might be asked to leave.
"The idea that you can turn exterior media space into something that has a utility value is brilliant."
Dooonate
Rosie Baring, a strategy director at Mindshare, and her team created Dooonate, the out of office message that shows the recipient where their nearest Big Issue vendor is located.
Baring worked out that of the seven billion emails sent every day in the UK, roughly 15 per cent are 'Out of Office' (OOO) auto-replies.
This, she said, inspired the team to put this unused media space to work.
Baring said: "We suddenly thought about how the usually very boring, and very annoying message you get, can actually be used for good."
Dooonate's out of office email message will include the front cover of the latest edition of The Big Issue alongside an option to click to find your nearest vendor.
Baring said: "Prompting that relationship could be really powerful."
With plans now well underway, the early stages of the projects could become reality in the coming months.
Robinson is looking forward to discovering how the projects could take shape. She said: "I think once we have one or two of the bus shelters set up as a trial I think the awareness that will come out of that will be fantastic, and it is something that could be replicated… not only in London but right around urban areas all across the country."