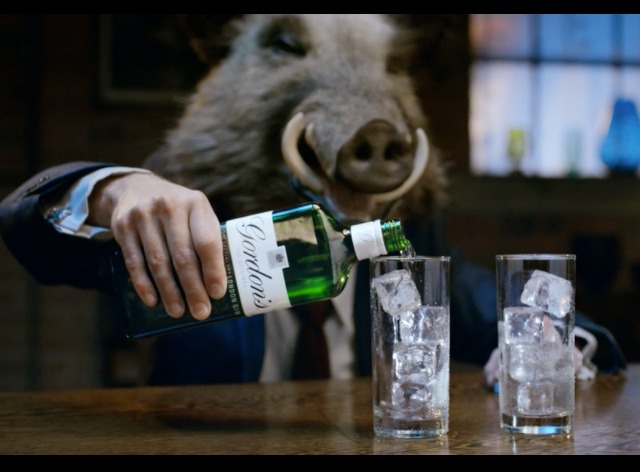 The TV spot, which airs during Skyfall tonight (24 December), introduces the Gordon the Boar character to embody the brands' crest, which features a picture of the animal.
According to Gordon's Gin folklore, the image of the boar for the Gordon's crest was given to the family by a prince in 1769, after a member of the family saved him from the wild animal.
The brand doesn't want to be all about old fashioned folk tales, however, and has brought the character up to date with its modern audience. According to Gordon's Gin, the 'World of Gin' depicted in the ad is aiming for a 'cool and contemporary' look, to 'cement Gordon's - and Gin's - place in modern British culture'.
As well as the TV ad, a full four-minute film will be released on YouTube and a Twitter account has been set up for the character. The campaign is set to run until June 2015.
Client: Louise McKerrow, marketing director and Kate Yateman-Smith, senior brand manager
Agency: BBH
Read next