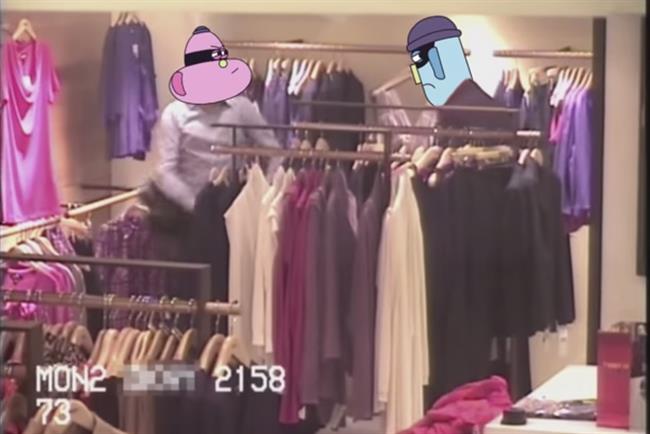 Adam & Eve/DDB created the "shoplifters" campaign for Harvey Nichols, which kicks off with a 100-second online film.
The video comprises clips from CCTV footage that shows real-life shoplifters stealing from Harvey Nichols and then being pursued by security staff who have caught them in the act. The thieves' identities are hidden in the film by cartoon faces.
Harvey Nichols posted the film, which promotes its new Rewards App, on its Twitter feed earlier today.
The film is backed by print executions.
Shadi Halliwell, Harvey Nichols' group creative and marketing director, said: "We wanted to create a campaign which plays on the universal truth that everybody loves a freebie. By downloading 'Rewards by Harvey Nichols', our customers are sure to be spoilt, the legal way, with fabulously stylish treats."
Ben Tollett, an executive creative director at Adam & Eve/DDB, added: "This campaign is designed to send a clear warning to the nation's shoplifters. The only free thing they'll get when they steal from Harvey Nichols is a day trip to the local police station."
The work was written by Ben Stilitz and Colin Booth. The Layzell Brothers, at Blink, added the cartoon faces to the CCTV footage and Marcelo Krasilcic shot the print campaign.
This article was first published on www.campaignlive.co.uk
---
Recommended