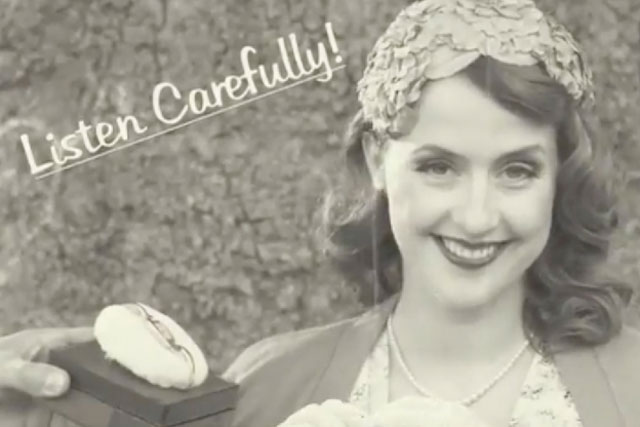 As part of an exclusive deal with Dave, brokered by Guerillascope, the 30-second spot aired last night during 'Have I Got a Bit More News for You'.
The 50s-style black and white ad by Space City Productions, told viewers to switch on their "electric computer and head for the watch hut.co.uk for an absolutely tip top collection of the finest time keeping devices known to man".
It was directed by Ian Sciacaluga, with art direction by Mari Lucaccini and copywriting by Victor van Amerongen.
Throughout August, the ad will be seen during many of Dave's top-rated programmes including 'The Gadget Show', 'Red Dwarf', 'Top Gear' and 'Mock the Week'.
The website offers more than 8,000 watches from more than 80 brands, according to The Watch Hut.