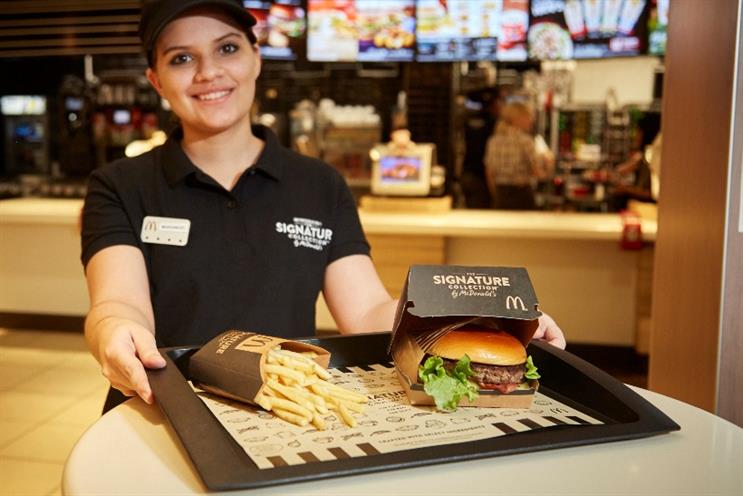 The brand is on a drive to modernise its 1,200-strong store estate by 2018. Part of that is developing its beef burger range to tap into the trend of premiumisation.
Although the first food giant has enjoyed sales success in the UK for 32 quarters, in other international markets it has struggled, feeling in part the weight of the evolving fast food market thanks to new entrants that focus on quality, provenance and freshness.
In the UK, more premium positioned competitors include Five Guys, Byron Burger and even other casual dining brands including Chipotle and Wagamama have raised consumer perception of fast food. In response it has recently launched pulled pork and piri piri chicken products.
The new Signature range of burgers has been created in partnership with food specialists and a "Chefs' Council" of cooks who have worked in Michelin-starred restaurants and "cooked for international royalty".
They are made of higher quality ingredients, have a thicker beef patty and are served in black packaging with a brioche bun.
Food development director Duncan Cruttenden and head of food marketing Steve Howells explain why now is the right time to go premium.