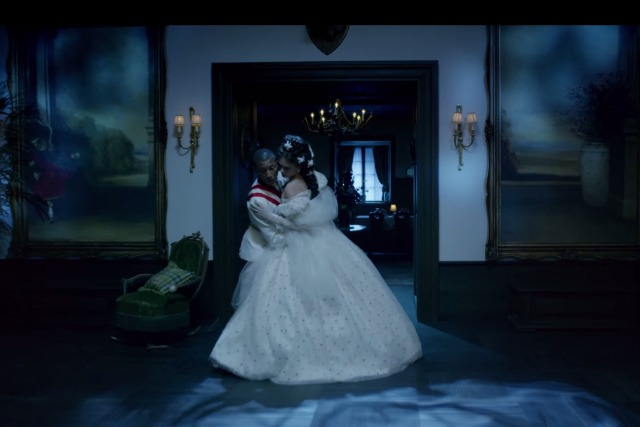 The seven-minute film is directed by Karl Lagerfeld and follows Geraldine Chaplin as Coco Chanel as she holidays in an Austrian hotel.
Cara Delevingne is shown as a mischievous barmaid, while snoozy bell boy Pharrell operates the lifts for Chaplin's Chanel.
A dream sequence ensues where Pharrell becomes Franz Joseph I, Emperor of Austria and King of Hungary from 1848 to his death in 1916. Delevinge plays his wife, Empress Elisabeth, nicknamed "Sisi".
The pair waltz and duet to a song composed by Pharrell especially for the ad, "CC the World".
Read next