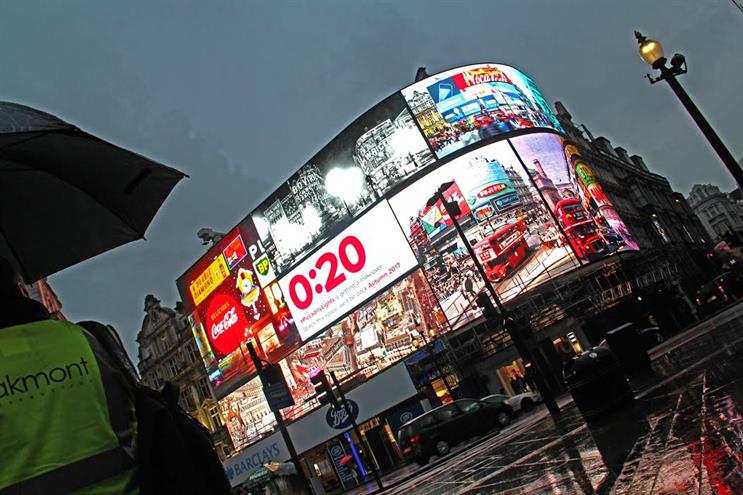 The individual panels will be replaced by a new digital and interactive screen that will be unveiled in autumn 2017. Until then, a static ad banner will cover the space.
The lights are rarely switched off, save for exceptional occasions including the duration of the Second World War, Winston Churchill's funeral in 1965 and Princess Diana's funeral in 1997.
Six advertisers will share the new screen, including incumbent brands Coca-Cola and Samsung which have renewed their long-standing commitments.
Ocean Outdoor manages the site for owner Land Securities.
Tim Bleakley, Oceans chief executive, said: "For the first time, the Lights are witnessing their very own commercial ad break.
"Needless to say, we are totally committed to working with all the partners on this milestone project to maintain the iconic status of this prestigious landmark. I personally can't wait for the switch on date later this year."