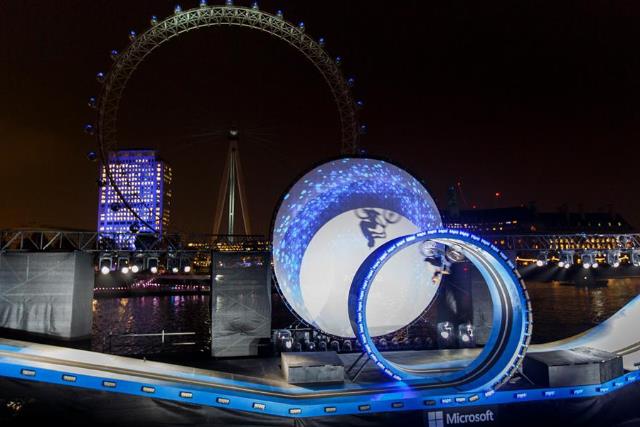 Microsoft positioned a five-metre loop on a barge floating in the middle of the river, just in front of the London Eye.
The idea was to replicate the logo for Cortana, the personal assistant for Microsoft Lumia devices, which is represented by a series of blue rings.
Adam Johnson, Microsoft's marketing director for mobile devices, said: "The bright idea of doing this on water was probably our biggest challenge.
"We wanted the epic shot with the Eye behind us – to do that you have be halfway between the north bank and south bank."
The #makeithappen campaign aims to plug Microsoft Lumia devices, with a particular focus on personal assistant Cortana.
Johnson said: "Ultimately, we want to demonstrate what Cortana and Lumia can do in a relatable way, actually to do something which someone has never seen before.
"Making our marketing as innovative as our products is something we strive for, and innovation is a really key tenet for us."