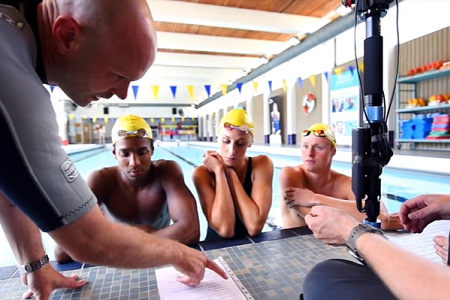 The creative agency M&C Saatchi Stockholm has created a film entitled Swimming with the Stars, which shows three of the country's best swimmers encouraging three youngsters to get into the water - at first using a film shown using a virtual reality headset, and then in person.
A press release from the agency says: "One in five Swedish children can't swim. Which, in a land full of lakes and surrounded by sea, is one in five too many. So E.ON and the Swedish Swimming Federation have launched a VR-initiative to give kids the confidence they need to get into the water."
The virtual reality-enabled film created by the swimmers is also available via YouTube.
Consumers are also invited to order their own virtual reality headset via the E.On Sweden website.
In addition to M&C Saatchi, the Stockholm PR agency Rippler is working on the campaign, which includes several live events in Swedish cities this month.
Another Swedish creative agency, Forsman & Bodenfors, won the PR Lions Grand Prix last month for a campaign promoting organic food.
A version of this story first appeared on PRWeek.