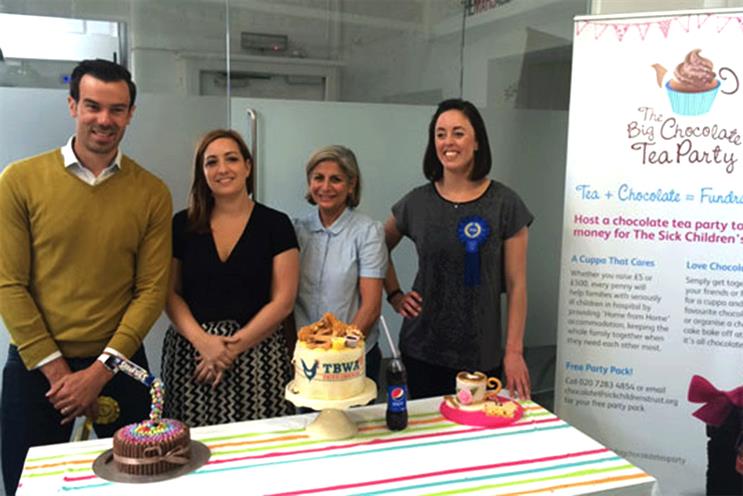 This year's theme was The Big Chocolate Tea Party, for which entrants cooked up a variety of different chocolate cakes.
Renu Mhach and Poppy Manning of TBWA\London were crowned the winners with their chicken and chips bucket cake.
The cooking competition was held at The Bakery, a growth accelerator for start-ups backed by the IPA, and organised by Danielle Newnham, the co-founder of the digital studio We Make Play.
It was organised in aid of The Sick Children's Trust, which provides accommodation for families of sick children.
All the entries were baked at home and were judged on taste, skill, presentation and creativity by the judges – chocolatier Paul A Young and cake entrepreneur Elizabeth Solaru.