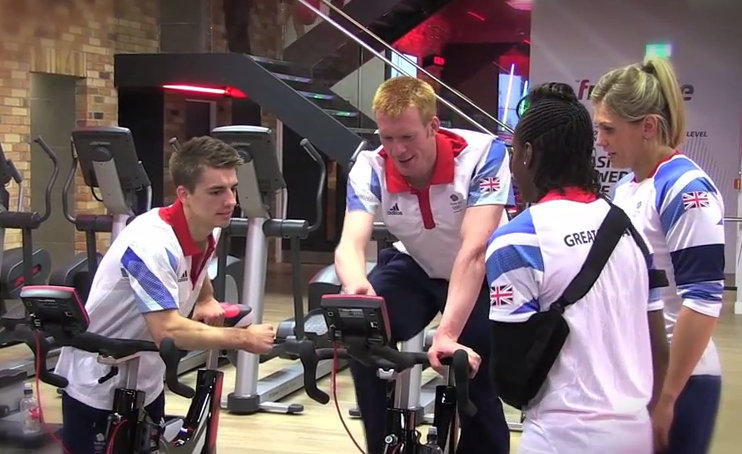 As Team GB's first official fitness partner, Fitness First will support the team's athletes on their journey to the Rio 2016 Olympic Games, while gym members can benefit from hi-tech sport facilities and advanced coaching sessions.

The new partnership follows an eighteen month-long rebrand, which has seen Fitness First work to become more customer-focused. Martin Siebold, UK managing director at Fitness First, describes how the chain worked with behavioural psychologists to establish what really motivates his company's gym members.
As part of this rebrand, Fitness First also introduced a new studio concept, Move. The studio combines mood lighting, in-room cameras and virtual lessons to create a more inviting setting for its sessions.


Olympic gold medallist, Nicola Adams, said: "I think it's a fantastic opportunity for the general public to get involved with Team GB athletes and their coaches, and get an insight into what sort of training we actually do."

Seb Coe, chairman of the British Olympic Association, stated: "The synergy between Team GB and Fitness First is very clear and obvious, embracing sport and getting the nation to understand what elite competition is about, along with challenging all those big issues such as physical inactivity."
The activity comes as the chain appoints former Virgin marketer David Anderson as chief marketing officer.