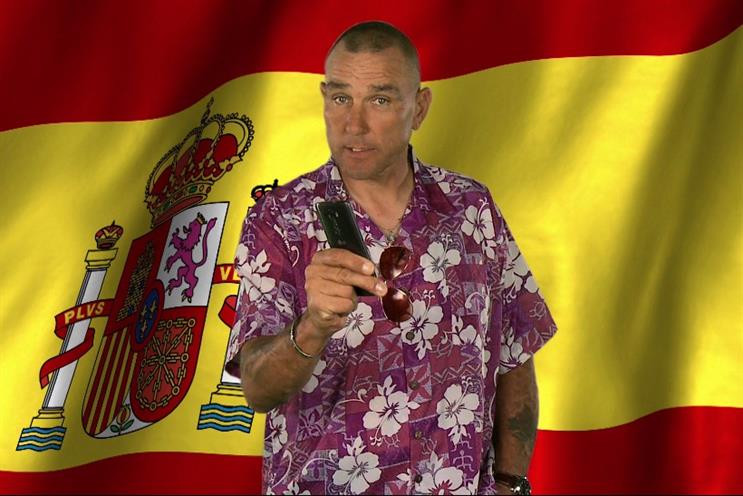 The video is the latest in Three's #holidayspam campaign, which promotes the network's free roaming allowance across 16 different destinations, including Spain from April.
Jones, sporting the full expat regalia of Hawaiian shirt, sunglasses and copper bracelet, offers up a quick Spanish lesson for anyone thinking about visiting.
His accent is likely to bring tears to the eyes of any actual Spanish speaker, with useful phrases including: "Oi, come over here and get in this selfie mate."
Brand: Three
---
Read next