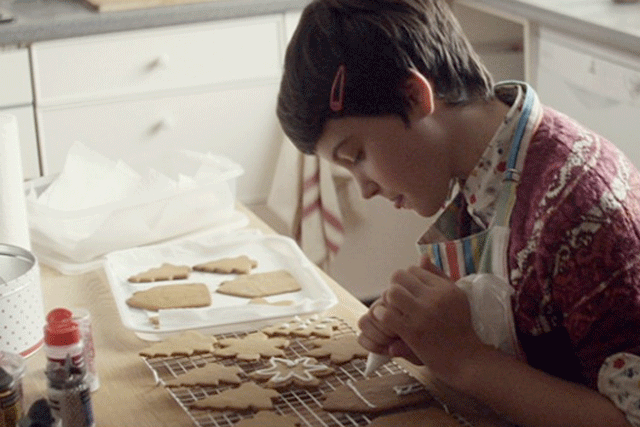 The ad, which breaks this Sunday, will have a "subtle focus" on the "unique" culture and values Waitrose has as a co-owned business.
Developed by BBH London, the ad aims to convey how the supermarket is employee-owned and how this has a direct impact on the service and care that customers receive.
The spot features a schoolgirl trying to make gingerbread biscuits for her school Christmas fair. After several disastrous attempts, she goes to Waitrose for advice.
After making and selling the biscuits successfully, she goes back in store to give one to the Waitrose employee who helped her.
The ad uses the strapline, "When you own something, you care a little more. Everyone who works at Waitrose owns Waitrose, so they care a little more. "
In October, the supermarket launched 'Donate Your Voice', a campaign encouraging people across the UK to get involved for the chance to sing the soundtrack for the advert.
Music producer, David Kosten, mixed the recordings from the public to create a "virtual choir" for the soundtrack. The choral version of the song, made up of the public's voices, is the official soundtrack for the advert and is available to download as a single from 9 November – with 100% of the profits going to charity.
Rupert Thomas, Waitrose marketing director, said: "Because our partners own the business, they are motivated to go that little bit further for customers – and that's what we want to portray in this advert.
"The extra dimension of the soundtrack means customers can also give something back.
"When they donated their voice, they also had a chance to support three worthy charities who will be receiving the profits from the song when it goes on sale as the ad airs."
Read next