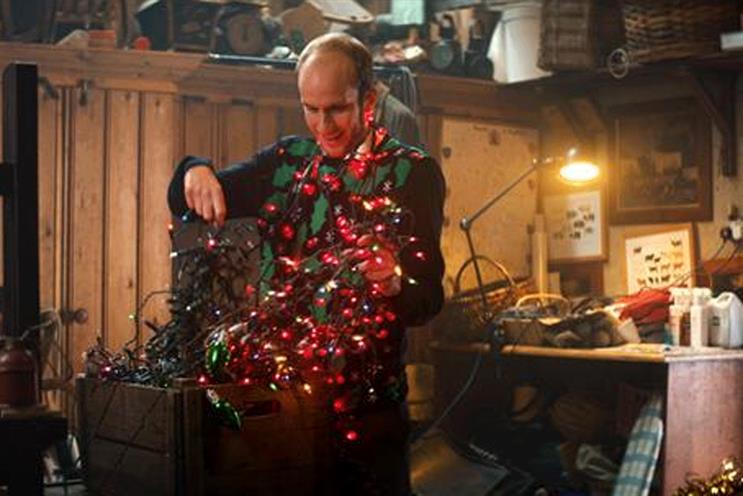 Last Thursday Tesco appointed BBH to its £110 million account without a pitch after two and a half years with Wieden & Kennedy.
Here are some of the best ads Wieden & Kennedy and Tesco made together.

"Thunderbirds" October 2012
The first ad that Wieden & Kennedy created for Tesco took a Thunderbirds-theme to push an offer that takes £5 off a £40 grocery spend.
The word "little" in the strapline "every little helps" is replaced by five £1 coins.
"Christmas 2012" November 2012
W&K's first Christmas ad for the retailer featured a Furby singing "hello" by Lionel Ritchie.
"Where's the party" March 2013
The spot featured a talking pineapple and aubergine promoting the "Tesco price promise" where the retailer vowed to match prices at rival supermarkets when customers bought ten or more different items.
"Love every mouthful" July 2013
This campaign celebrates food and encourages consumers to savour it. The spots were reminiscent of Marks & Spencer's food advertising.
The voiceover at the beginning says, "It's not just fuel, something to fill a hole. This is food, almighty food."
"Finest, smoked haddock" October 2013
This ad relaunched Tesco's "Finest" premium food range in October 2013. It featured a haddock-smoking business run by three generations in the same family.
"A family Christmas" November 2013
In 2013 W&K took a nostalgic theme for the retailer's Christmas campaign following a family at Christmas over the decades.
The ad featured actors but was shot in the style of a home movie.
"Lights up" November 2014
The last Christmas ad from W&K featured a major festive light show created by the people behind the London 2012 Olympic Games opening ceremony.
The spot shows people getting out their Christmas decorations, and builds up to the light show on the side of a store in Wigan.