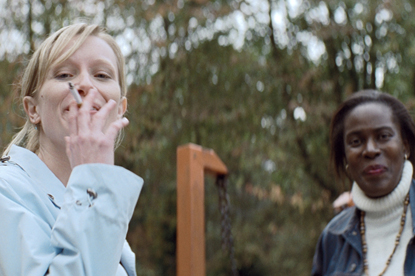 The TV and radio ads feature a child's voiceover stating various things they are not afraid of, such as spiders and the school bully.

The child goes on to voice her greatest fear: "I'm scared of my mum smoking. I'm scared that my mum will die."

Complainants were concerned that children viewing or listening to the ads would believe that death from smoking was imminent, and would become distressed.

Ten out of the 51 viewers who complained felt that the ad should not have been shown before the 9pm watershed. Eight of the 13 radio listeners, at least two of whom were non-smokers, said the ad had distressed their children.

The Department of Health said it had launched the campaign to communicate with adult smokers who were parents and make them aware that their children had a real emotional fear of their parents smoking.

Furthermore, the DoH reported that as a direct result of the campaign, a record 4,730 smokers had called the NHS Smoking Helpline or sought help with quitting.

The ASA noted that despite the "social good" of the campaign in raising awareness to parents who smoked, the voiceover could attract and the hold the attention of young children.

Due to the distress that could be caused if children were watching TV alone without an adult to explain the ad to them, the watchdog ruled that the ad must not be shown before 7.30pm.

No further action was required for the radio ad.