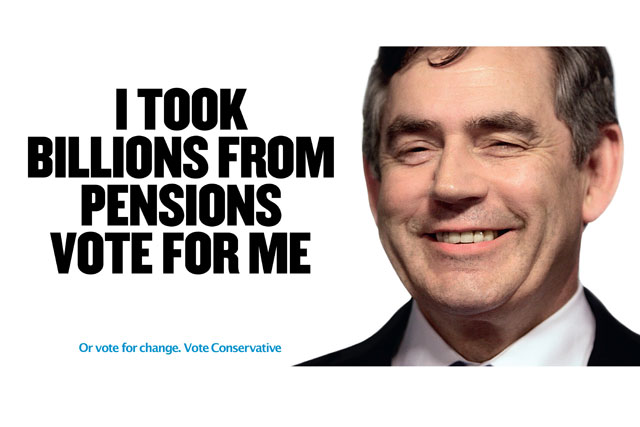 The anti-sleaze watchdog, the Committee on Standards in Public Life, called on Tuesday for a 15 per cent cut in the £19.5 million limit that parties are allowed to spend on campaigning in the 12 months before an election.
Its inquiry report said that parties should switch money from posters and direct mail to social media: "We have received evidence to suggest that political parties could and should reduce their campaign spending, particularly on billboard advertising or direct mailing, both of which are unpopular with many voters."
At last year's election, the Conservatives spent £7.5 million on advertising, but lack of money forced both Labour (£785,000) and the Liberal Democrats (£230,000) to cut their ad budgets sharply.
Total spending on ads fell from £15.6 million at the 2005 election to £9.1 million last year. The committee said: "It demonstrated that the use of volunteers and the internet made it possible to run effective campaigns at less cost."
Party officials said there could be common ground between the three main parties on curbing spending by continuing the shift away from big poster campaigns.
The Electoral Commission, which supervises elections, said that at last year's election, there was a "noticeable increase in unsolicited mail as opposed to advertising such as press and posters".