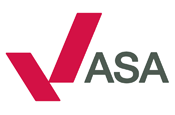 The Advertising Standards Authority is consulting on changes to its regulations, which are intended to reflect a new European directive on advertising, which came into force in May.

One of the new clauses in the CAP code will require advertisers to include information that is likely to affect consumers' decisions about whether to buy the product.

A spokesperson for the ASA said: "This is not the opening of a discussion about whether they have to change; it's a question of whether we are interpreting the directive properly."

The new clause will require ads to state the identity and address of the advertiser, the price of the product plus delivery charges, and details of any complaints procedure.

But regulators will be able to take the medium of delivery into consideration, and whether the length of the ad prevents the inclusion of the information.

The ASA spokesperson added: "It is unlikely that a well-known advertiser like McDonald's will have to include its address, but if it is a less well-known one, it may have to."

Other clauses in the new regulations would also mean:
Ads must not falsely claim the advertiser is a signatory to a code of conduct, or has an endorsement from a public or other body;
Ads must state any grounds that the advertiser may have for believing they might not be able to supply the product at the advertised price;
Advertisers must not use the technique of switch selling, where sales staff refuse to show or provide the product in order to promote a different product;
Ads must not mislead about the nature or extent of the risk to consumers' personal security if they do not buy the advertised product.
The full consultation document is available at the ASA website, and comments must be received by 22 July.